Keith James loves restoring things. His skills with Adobe Photoshop allow him to take old, neglected, damaged photographs and not only repair them, but bring black and white photos back to life through the art of colorization. Use the slider bars on the images below to see the old versus the new.
Born and raised in southern California, Keith now resides happily on a small farm in northeast Indiana and has photographed professionally since 2010. To learn more about Keith's work, visit KeithJamesPhoto.com, Facebook, or Instagram.
Robert Lincoln, son of Abraham Lincoln
Theodore Roosevelt, 26th President of the United States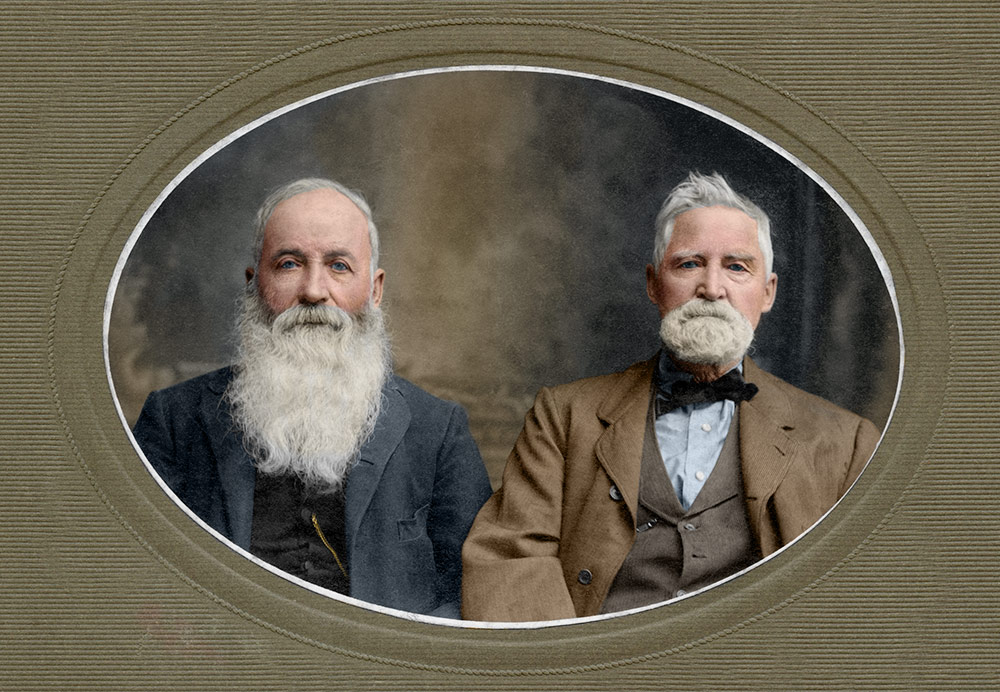 Leander & Nathaniel Eagles, circa 1911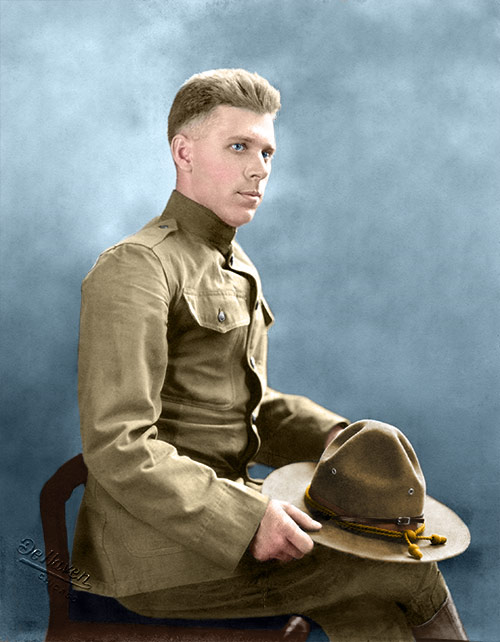 WWI Soldier from Minnesota
Melvin Bothwell wearing his motorcycle clothes, 1908.
Frank & Prentice Bothwell, circa 1901.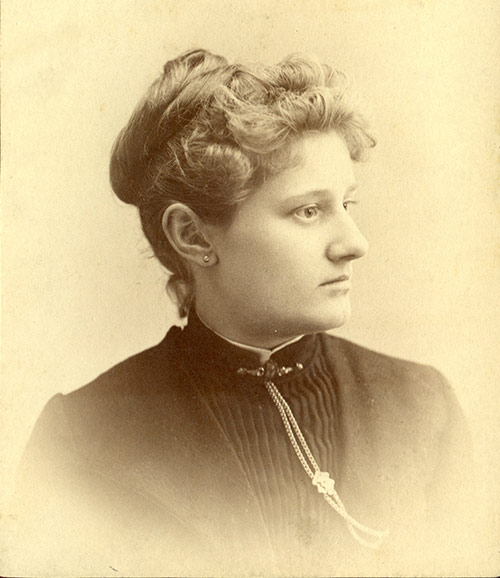 Nettie Cornell Bothwell, Wedding Portrait, 1885.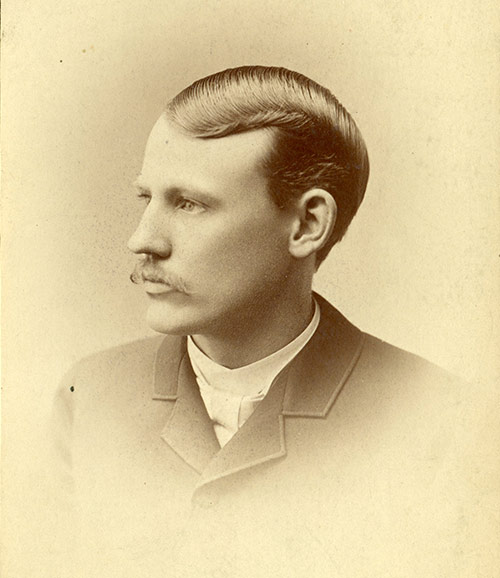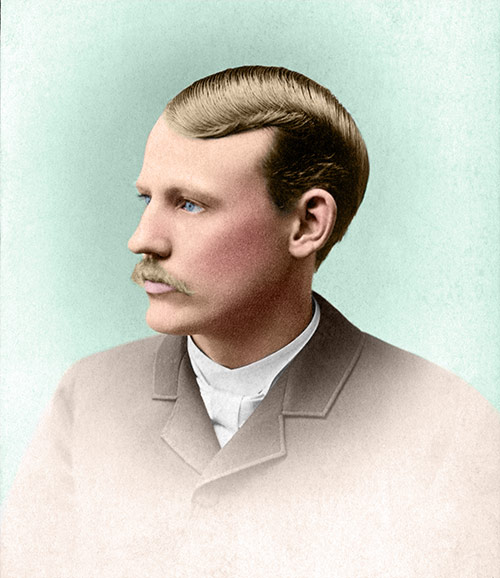 Melvin Bothwell, Wedding Portrait, 1885.
Chuck Darling, Boston College, 1924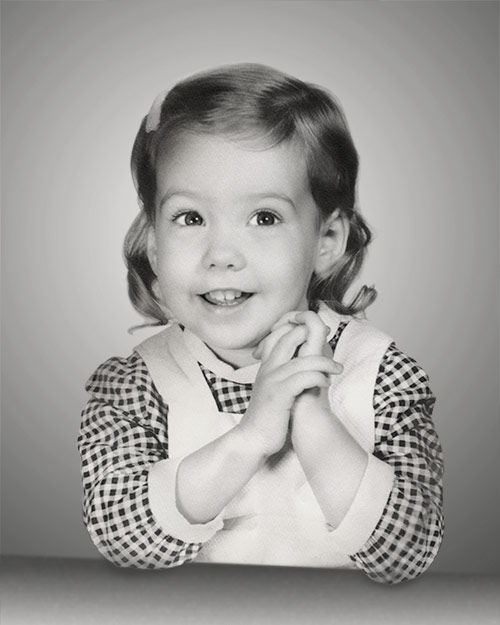 Fire-Damaged Photo Restoration
1920s-era Barber Shop Proprietor
Ernie, circa 1936
Jean and her dog, circa 1940
Harry from Cincinatti, 1908
Depression-era Field Worker